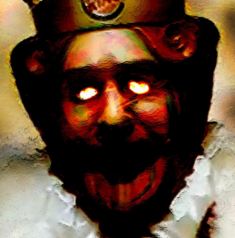 Description: Burger King has now completely closed down because of night disturbances. A new guard has been hired to watch the place at night. NOt much has changed in part 2, only the king and his minions are even more mad. They are more unpredictable than ever. Try to survive through all the nights.
How To Play Tips: Watch the security cams. Use the mask when enemies are close. Shine lights on vents when they are inside them.
Controls:
Use your mouse to make selections.
Playable Platforms: Play Five Nights At Burger King 2 online with Desktop PC, Mobile Devices, & Chromebook web browsers. [PC Google Chrome Browser Recommended].
---