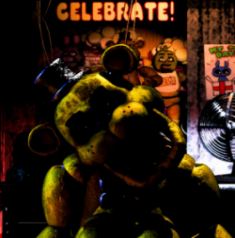 Description: This is a well-done Spin-off game featuring an all-new scene. Freddy is back and Golden. He ready to call upon his animatronics minions for help. Playing as a night security guard can you survive all five nights? Credit to Kunleo and Scott Cawthon for making everything in the game.
How To Play Tips: Keep an eye on all the cams. and no when to close doors and use light.
Controls:
Use your mouse to make selections.
Playable Platforms: Play Five Golden Nights at Freddy's online with Desktop PC & Chromebook web browsers. [PC Google Chrome Browser Recommended].
---