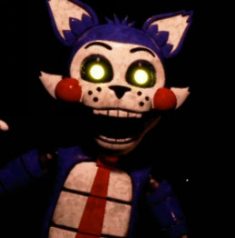 Description: Freddy Fazbear's Pizzeria is closed forever after all the mayhem caused by animatronics. The area was in need of a new party place-style restaurant. Candy's has opened up. You are the newly hired security guard. They said the job would be easy watching the cams at night, but you have soon found out that it's anything but easy and Candy's is also invaded by animatronics.
How To Play Tips: Watch cams closely to see animatronics coming. Shine lights and close doors at the right time.
Controls: Use your mouse "Left Click" to make onscreen selections.
Playable Platforms: Play Five Nights At Candy's online with Desktop PC & Chromebook web browsers. [PC Google Chrome Browser Recommended].
---