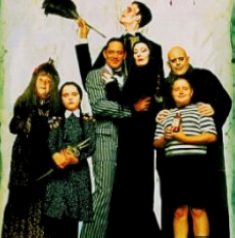 Description: The Addams Family was a smash hit classic horror-themed family TV show which debuted in 1964. In 1992 a 2D platform video game was released for SEGA Genesis & other consoles. In this game, you'll play as Gomez Addams. He searches for the recently kidnapped baby Pubert.
How To Play Tips: Run, jump on enemies and avoid traps. Make your way through the dungeon of this mansion. Collect hearts for health.
Controls:
"Enter Key" = Start Game.
"Arrow Keys" = Move.
"Z, X, C, A, S, D" Keys = Action Keys.
To Save Game Progress State Press = [Shift+F2], Load Progress State [Shift+F4], or use Save/Load buttons seen in-menu when scrolling mouse over. You can also modify controls in the in-menu.
You can expand the game to fullscreen using the in-menu option.
For mobile use onscreen game controls.
Playable Platforms: Play The Addams Family (SEGA) online with Desktop PC, Mobile Devices, & Chromebook web browsers. [PC Google Chrome Browser Recommended].
---