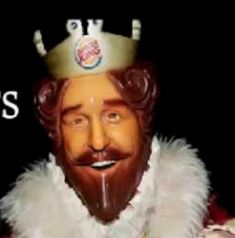 Description: Because of too many break in's at night Burger King has decided to employ you. You are the new night guard at Burger King. You quickly find out this isn't the job you thought it would be. Something strange is happening in this Burger King. The King, Curly fry guy, Kings Hat, and others are trying to terrorize you. Do not let them!
How To Play Tips: Watch the security cams. Shine lights when you need to. Use a mask when animatronics come towards you.
Controls:
Use your mouse to make selection.
Playable Platforms: Play Five Nights At Burger King online with Desktop PC & Chromebook web browsers. [PC Google Chrome Browser Recommended].
---