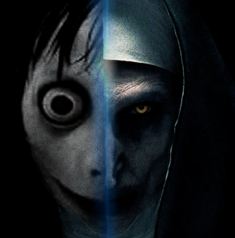 Description: Evil Nun, blood Witch, and MoMo have teamed up. You wake up trapped in a really strange hospital. You must escape. They don't know you're here yet. Be sneaky and try to find your way out.
How To Play Tips: In each level, you'll have to run from either Evil Nun, MoMo or blood witch. Try your best to get out there safely.
Controls:
W, A,S,D Keys = Move. Mouse = Aim. L Key = Lock Mouse Cursor. E Key = Use & interact with objects.
Playable Platforms: Play Evil Nun VS MoMo online with Desktop PC, Mobile Devices, & Chromebook web browsers. [PC Google Chrome Browser Recommended].
---