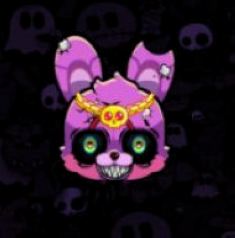 Description: A fun little score game with Five Nights at Freddy characters and items. In this game, you'll shoot a pen at the flying Characters and objects. They are moving all over the place, so make sure your focus is locked. As you progress harder characters and objects will appear. How high can you score? This is a great competitive game to play with friends.
How To Play Tips: Score as high as possible. Focus your shots and try not to miss. If you miss even once it will be game over and your final score will be displayed.
Controls: "Mouse Click" to shoot pen pointer.
Playable Platforms: Play Pen Pineapple Five Nights At Freddy's online with Desktop PC, Mobile Devices, & Chromebook web browsers. [PC Google Chrome Browser Recommended].
---