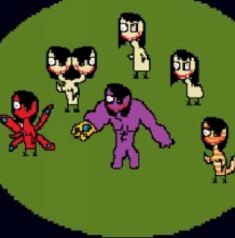 Description: Momo has completely haunted areas of this house. The power is off and it is dark in there. Luckily you have a flashlight to see what's in front of you. Stay away from MoMo at all costs though. You must find the keys to unlock the door and make it to safety. This is a simple 2D escape game.
How To Play Tips: Move carefully. If you spot Momo be sure to move away from her. Find the keys to unlock the door and pass the level.
Controls: Click the onscreen Arrow Keys.
Playable Platforms: Play MoMo Quest online with Desktop PC, Mobile Devices, & Chromebook web browsers. [PC Google Chrome Browser Recommended].
---