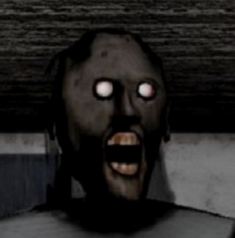 Description: This is the original Haunted Granny game. You awake trapped in a haunted mansion. All you can think about is getting out of here. Each hallway provides clues on how you can escape this scary place. There are items and keys that will help you unlock doors. Be careful though Granny and ghosts are on your trail. They will stop at nothing!!!
How To Play Tips: Follow mission objectives in each level. Dodge and hide from Granny.
Controls:
W, A,S,D Keys = Move. Mouse = Aim. L Key = Lock Mouse Cursor. E Key = Use & interact with objects.
Playable Platforms: Play Scary Granny (Original) online with Desktop PC, Mobile Devices, & Chromebook web browsers. [PC Google Chrome Browser Recommended].
---