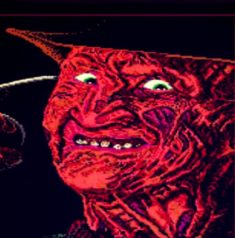 Description: This is the 1989 A Nightmare On Elm Street horror game originally released for DOS PCs. In this game, you'll choose from 5 different characters. You'll be on a quest to save the other characters. The problem is Freddy Krueger is after you.
How To Play Tips: Press "Y" enter on the first screen to start the game. In the game First, you need to find Freddy's house (It's a brightly lit house). Then you need to power up (finding items) and save the remaining characters. Last but not least you'll have to destroy Freddy. Early in the game stay away from Freddy.
Controls: Enter Key = Make Selections. Mouse Click = to move and make selections on the screen.
Playable Platforms: Play A Nightmare On Elm Street (DOS) online with Desktop PC, Mobile Devices, & Chromebook web browsers. [PC Google Chrome Browser Recommended].
---