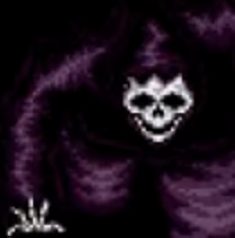 Description: Undead Line is a horror-themed Shoot 'Em Up originally released in Japan in 1991 on the SEGA Genesis. The Story: In the beginning, the world was inhabited by gods and giants who fought over which race would rule. To win, the giants created four "living weapons" that were so fearsome and effective, both sides lost. The day of the monsters' creations would come to be called Ragnarök. Ages later, Count Brahzen, a leader of demons, invaded the Gitane Kingdom, who were able to defend themselves solely by tactical decisions made by their King Fahrenheit II… only to discover Count Brahzen is seeking the Spirit of Roshufa in order to revive one of the four legendary monsters. You are Leon, a fighter chosen by the King to obtain the Spirit before Count Brahzen does (Story Description SOURCE).
How To Play Tips: Shoot enemies and avoid enemy attacks. You have to have a good focus to avoid enemy fire shots. Know when to use your shield. This game is very hard and requires a lot of practice.
Controls:
"Enter Key" = Start Game.
"Arrow Keys" = Move.
"Z, X, C, A, S, D" Keys = Action Keys.
To Save Game Progress State Press = [Shift+F2], Load Progress State [Shift+F4], or use Save/Load buttons seen in-menu when scrolling mouse over. You can also modify controls in the in-menu.
You can expand the game to fullscreen using the in-menu option.
For mobile use onscreen game controls.
Playable Platforms: Play Undead Line online with Desktop PC, Mobile Devices, & Chromebook web browsers. [PC Google Chrome Browser Recommended].
---