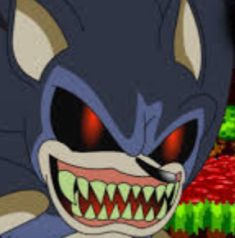 Description: This is the online version of the popular fan game Sonic Round 2.EXE. It was created by mpegg-07. You'll experience a lot of dark and deadly scenes. One of the scarier and gruesome .EXE games. Will Sonic make it out alive or will he become a victim of the .EXE virus? When playing try to make all the right moves and hopefully it will end well for Sonic.
How To Play: Keep Walking to the right. Watch for Sonic.EXE and don't become too frightened.
Controls:
"Enter Key" = Start Game.
"Arrow Keys" = Move.
Playable Platforms: Play Sonic Round 2.EXE online on all Web browsers (Desktop PC and Mobile Phones / Tablets). If you're playing this game using a mobile device please allow more time for the game to load up. [PC Google Chrome Browser Recommended].