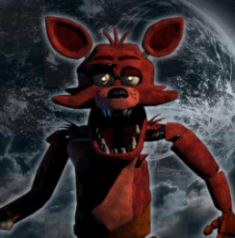 Description: A neat fan-created revision of Sonic The Hedgehog 2 where you get to play as Foxy from Five Night's at Freddy's instead of Sonic. The game is basically the same as the original Sonic The Hedgehog game but Foxy has some new moves.
How To Play Tips: COllect rings for health, defeat enemies, and make your way through levels.
Controls:
"Enter Key" = Start Game.
"Arrow Keys" = Move.
"Z, X, C, A, S, D" Keys = Action Keys.
To Save Game Progress State Press = [Shift+F2], Load Progress State [Shift+F4], or use Save/Load buttons seen in-menu when scrolling mouse over. You can also modify controls in the in-menu.
You can expand the game to fullscreen using the in-menu option.
For mobile use onscreen game controls.
Playable Platforms: Play FNAF Foxy online with almost all Web browsers (Desktop PC and Mobile Phones / Tablets). If you're playing this game using a mobile device please allow more time for the game to load up. [PC Google Chrome Browser Recommended].
---