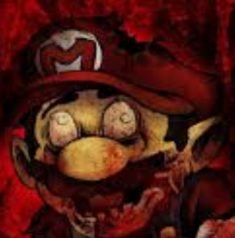 Description: The Mushroom Kingdom has been engulfed in flames and taken over by demons and the Devil. Mario has hope that his friends and family are still alive. He will look for them first before trying to find a way out of Hell also known as the underworld. The levels in this game won't be too hard for veterans of classic Super Mario games. This fan-made revision was created by modder Soul2Limbo.
How To Play: Run, jump on enemies, and pass levels. This game is short. If you are good at Mario games it should take about 10 minutes to beat.
Controls:
"Enter Key" = Start Game.
"Arrow Keys" = Move.
"Z" Key = Twist Jump.
"X" Key = Jump.
Hold "S" Key + left or right Arrow Key = Run.
To Save Game Progress State Press = [Shift+F2], Load Progress State [Shift+F4], or use Save/Load buttons seen in-menu when scrolling mouse over. You can also modify controls in the in-menu.
You can expand the game to fullscreen using the in-menu option.
For mobile use onscreen game controls.
Playable Platforms: Play Mario's Exodus To Death online with almost all Web browsers (Desktop PC and Mobile Phones / Tablets). If you're playing this game using a mobile device please allow more time for the game to load up. [PC Google Chrome Browser Recommended].
Video Walkthrough:
---