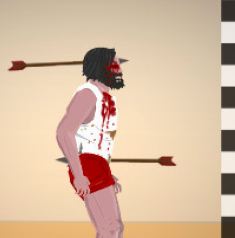 Description: Part 2 to the popular online game known as Short Life. This is the next evolution to the original death trap game. What has changed? Not much to be honest, maybe a little more creative traps and levels to play through. Again you'll be playing as a Joe Shmoe trying to survive the deadliest 2D levels ever made. Can you make it to the finish line of all levels and beat the game? Can you 3 star all levels? I have faith in you that you can do it!
How To Play Tips: Be patient or you will die. Know when to move, duck and jump in areas. Try to dodge all deadly obstacles.
Controls: Use "Arrow Keys" to move, jump and duck.
Playable Platforms: Play Short Life 2 online with Desktop PC, Mobile Devices, & Chromebook web browsers. [PC Google Chrome Browser Recommended].
---