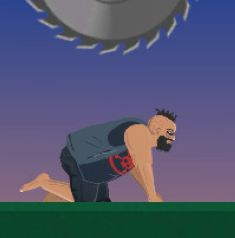 Description: We all should be happy we are alive, free, and are able comfortable to do what we want for the most part. Imagine being trapped in a place where you had to dodge deadly obstacles and make it to a golf flag to pass an area. That would be horrible. In this game, you do just that. Try to survive and not die!
How To Play Tips: Levels are full of deadly traps. You'll need to do whatever it takes to avoid them and make it to the flag. Do special tasks in each level to earn 3 stars.
Controls: Use "Arrow keys" to move, Crouch, and jump.
Playable Platforms: Play Lucky Life online with Desktop PC, Mobile Devices, & Chromebook web browsers. [PC Google Chrome Browser Recommended].
---