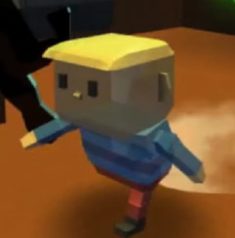 Description: Explore a haunted hotel with others in the Kogama world. You'll encounter ghosts, bats strange paranormal movements, and more. Move carefully and try not to get too scared! Can you survive this haunted Hotel?
How To Play Tips: Collect all 26 stars to pass the level. Move swiftly through this haunted hotel. Play with other people online.
Controls:
W, A,S,D Keys = Move. Mouse = Aim Camera View. Esc Key = Lock Mouse Cursor. Shift key = Run. Space Bar Key = Jump. E Key = Pick Up & interact with objects.
Playable Platforms: Play Kogama Haunted Hotel online with Desktop PC, Mobile Devices, & Chromebook web browsers. [PC Google Chrome Browser Recommended].
---