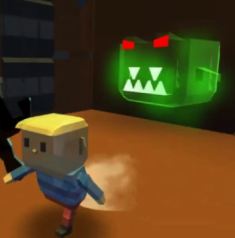 Description: Explore a creepy ghost house with the main objective to find clues. You'll start out trying to find flags before you get to the haunted house. Then you'll experience many ghostly things. Don't be scared though, keep on going!
How To Play Tips: Follow the mission objectives.
Controls:
W,A,S,D Keys = Move. Mouse = Aim & steer camera.
Playable Platforms: Play KOGAMA Ghost House online with Desktop PC, Mobile devices, or Chromebook web browsers. [PC Google Chrome Browser Recommended].
---