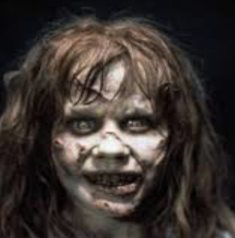 Description: The Scary Maze game was first created all the way back in 2004 for flash PC web browsers. Originally created by Jeremy Winterrowd. The scary maze was the first jump scare browser game created. It was also one of the most viral flash games released. This is the updated HTML5 version of the original flash game.
How To Play?: Guide the dot through the maze levels. Try not to touch any of the walls. If you touch a wall you'll have to start the game over at the first level.
*In-game Information Spoiler Alert* In the scary maze game, you'll make your way through 4 levels. The 1st level is really easy with a simple maze to travel through. The 2nd level is a snake zig-zag type maze so it's a little harder. The 3rd final level is the hardest with narrow areas. The exorcist will appear at the end of the 3rd level. So get ready for the jump scare!
Developer: Jeremy Winterrowd (Original Release in 2004)
Controls: Use your mouse if you're playing on PC. Use your finger if you're playing on a mobile device. Try to avoid touching the walls.
Playable Platforms: Online on all Web browsers (Desktop PC and Mobile Phones / Tablets). If you're playing this game using a mobile device please allow more time for the game to load up. [PC Google Chrome Browser Recommended].
Video Walkthrough: