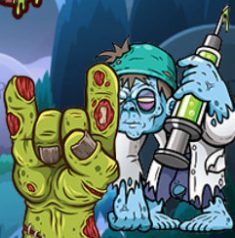 Description: Zombies have you cornered and you are only armed with your Keyboard. Luckily Typing words in this game kills zombies. Many levels to play through and Zombies to Type kill.
How To Play Tips: Using your keyboard, type words as fast as you can to kill zombies. each time you type a word you'll increase your level and more time will be added to the clock.
Controls: Use your Keyboard
Playable Platforms: Play Zombie Typer online with Desktop PC, & Chromebook web browsers. [PC Google Chrome Browser Recommended].
---