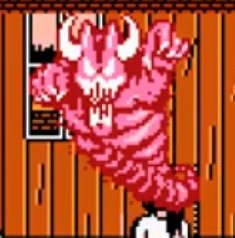 Description:  Uninvited is a survival-horror point and click adventure game that originally released on Machintosh PC in 1986. It was later ported to NES and other game consoles in 1991. At the start of this game, you'll play as a mysterious person who wakes up from a car crash. He crashed into an abandoned haunted mansion and his sister is nowhere to be found. The goal is to find and rescue his sister who is trapped somewhere in the abandoned mansion. This game is very story-driven. Old but still a fun horror adventure game!
How To Play?: In each scene, you'll be given text choices to select. You'll also be able to examine the image on the screen to gather up clues and solve puzzles. By making the right actions you'll progress through the game to the next scene.
Developer: ICOM Simulations (1991)
Controls:
"Enter Key" = Start Game.
"Arrow Keys" = Move Arrow Pointer
"Z" Key = to make on-screen selections.
To Save Game Progress State Press = [Shift+F2], Load Progress State [Shift+F4], or use Save/Load buttons seen in-menu when scrolling mouse over. You can also modify controls in the in-menu.
You can expand the game to fullscreen using the in-menu option.
For mobile use onscreen game controls.
Playable Platforms: Online on all Web browsers (Desktop PC and Mobile Phones / Tablets). If you're playing this game using a mobile device please allow more time for the game to load up. [PC Google Chrome Browser Recommended].
Video Walkthrough:
---