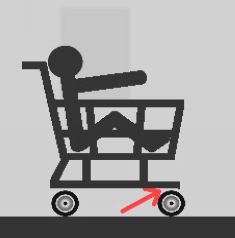 Description: If you like torturing Stickman by pushing them downstairs man many different ways you will love this game. There are 11 different vehicles to unlock. Different stances and ways to push your Stickman down the stairs. Have fun!
How To Play Tips: You'll start off with one vehicle "Shopping cart". The more you push the Stickman down the stairs the higher your score will be. Click the "Next Pose" button to experiment with launch stances.
Controls: Use your "mouse" to make selections.
Playable Platforms: Play Stickman Ragdoll online with Desktop PC, & Chromebook web browsers. [PC Google Chrome Browser Recommended].
---