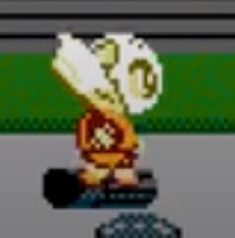 Description: Splatterhouse: Wanpaku Graffiti was originally released only in Japan. And for the first time on a game console. It is unlike other games in the Splatterhouse series. It's a spinoff, it carries a more comical approach and a colorful charmful look. It drops the serious tone of the main trilogy. It still carries the same addictive beat-em' up gameplay only now it's in 8-Bit. So the graphics aren't as good as the main series.
How To Play: Use your Axe and defeat monsters that are in your way. Know when to move out of the way and when to attack.
Controls:
"Enter Key" = Start Game.
"Arrow Keys" = Move.
"Z" Key = Jump.
"X" Key Axe Attack
To Save Game Progress State Press = [Shift+F2], Load Progress State [Shift+F4], or use Save/Load buttons seen in-menu when scrolling mouse over. You can also modify controls in the in-menu.
You can expand the game to fullscreen using the in-menu option.
For mobile use onscreen game controls.
Playable Platforms: Play Splatterhouse: Wanpaku Graffiti online on all Web browsers (Desktop PC and Mobile Phones / Tablets). If you're playing this game using a mobile device please allow more time for the game to load up. [PC Google Chrome Browser Recommended].
Video Walkthrough:
---