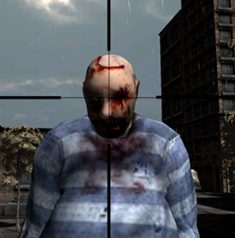 Description: Zombies have taken over the city and killed everyone. You are wounded, unable to run around on top of the buildings. Luckily you are armed with a sniper rifle. You're the city's last hope. Zombies are coming in fast, so you got to snipe them fast.
How To Play Tips: At first zombies come out slowly. So aim steady and take shots. After a while, they will come out faster and faster. Try to survive all waves of zombies to beat the game.
Controls: Use your mouse Left & Right click Aim Shoot / Zoom.
Playable Platforms: Play Sniper 3D City Apocalypse online with Desktop PC, & Chromebook web browsers. [PC Google Chrome Browser Recommended].
---