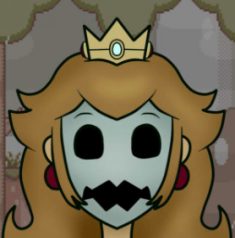 Description: Coronation Day: Mario World is an easy-going but very creepy SMW revision. This fan-made game was created by three modders named Medic, Torchkas, and underway.  It takes place in a foggy forest, Mario has no idea how he got here. He must travel through this corrupted and glitched world in hopes to find Princess Peach and make his way back to the Mushroom Kingdom. Depending on your choices and how you play, you can unlock 5 different endings.
How To Play: It's a really easy Mario game for the most part. you'll walk, jump on enemies to defeat them. Enjoy the creepy atmosphere.
Controls:
"Enter Key" = Start Game.
"Arrow Keys" = Move.
"Z" Key = Twist Jump.
"X" Key = Jump.
Hold "S" Key + left or right Arrow Key = Run.
To Save Game Progress State Press = [Shift+F2], Load Progress State [Shift+F4], or use Save/Load buttons seen in-menu when scrolling mouse over. You can also modify controls in the in-menu.
You can expand the game to fullscreen using the in-menu option.
For mobile use onscreen game controls.
Playable Platforms: Play Coronation Day: Mario World online with almost all Web browsers (Desktop PC and Mobile Phones / Tablets). If you're playing this game using a mobile device please allow more time for the game to load up. [PC Google Chrome Browser Recommended].
Video Walkthrough:
---