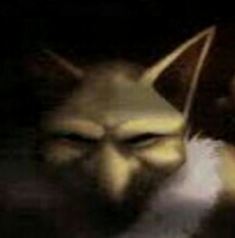 Description: HYPNO's Lullaby is a fan-created revision based on Pokemon Red that has a lot of creepypasta elements to it and a scary story. Kids have been mysteriously disappearing on three islands. The grandson of Professor Oak has also disappeared. Professor Oak still holds hope in finding his grandson and asks you for help. There is a Pokemon out there like no other. A Hypno Pokemon that's pure evil. This game is short but has a great story. Play to find out what happens, it's worth it.
How To Play Tips: You'll start off with two POkemon. Talk to NPC's, battle, catch Pokemon and enjoy the creepy story.
Controls:
"Enter Key" = Start Game.
"Arrow Keys" = Move.
"Z, X, C, A, S, D" Keys = Action Keys.
To Save Game Progress State Press = [Shift+F2], Load Progress State [Shift+F4], or use Save/Load buttons seen in-menu when scrolling mouse over. You can also modify controls in the in-menu.
You can expand the game to fullscreen using the in-menu option.
For mobile use onscreen game controls.
Playable Platforms: Play Pokemon HYPNO's Lullaby online with almost all Web browsers (Desktop PC and Mobile Phones / Tablets). If you're playing this game using a mobile device please allow more time for the game to load up. [PC Google Chrome Browser Recommended].
---