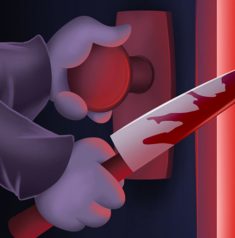 Description: A 2D stealth, sneak and kill game without being caught. A party has started. But little does everyone know a killer is among the partygoers. You play as a killer from a slasher movie. How many can you kill without being caught?
How To Play Tips: Try to kill people that are alone or when others don't see them. Be sneaky about it. After you kill them, pick them up and hide the body. When you kill people you'll earn money that can be used to unlock new characters.
Controls: "Arrow Keys"=Move. "Z" Key = Attack. "X" = Pick Up Body.
Playable Platforms: Play Killer.IO online with Desktop PC, Mobile Devices, & Chromebook web browsers. [PC Google Chrome Browser Recommended].
---